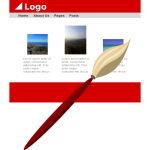 Slocum Studio offers a multitude of high quality WordPress themes through e-junkie. Offering both free and premium themes, they are all ideal for businesses or just a simple blog.
Looking for a theme that supports a WooCommerce storefront, a photography showcase site or your real estate business? Slocum Studio has a solution. Pricing starts at $59 for a single website license. Visit Slocum Studio.
from $59
Purchase Information...