GTK2 stands for GIMP ToolKit, version 2, a toolkit for building graphical user interfaces. GTK offers two versions, of which both can be themed. If you have a modern desktop, you will probably have applications written in GTK2 and GTK3.
As you all know, I recently released the JGD-Black Openbox theme. So, my first Gnome theme is JGD-Black GTK+ 2. Its home page on this site will be coming soon. In the meanwhile, here is a screenshot from A Widget Factory.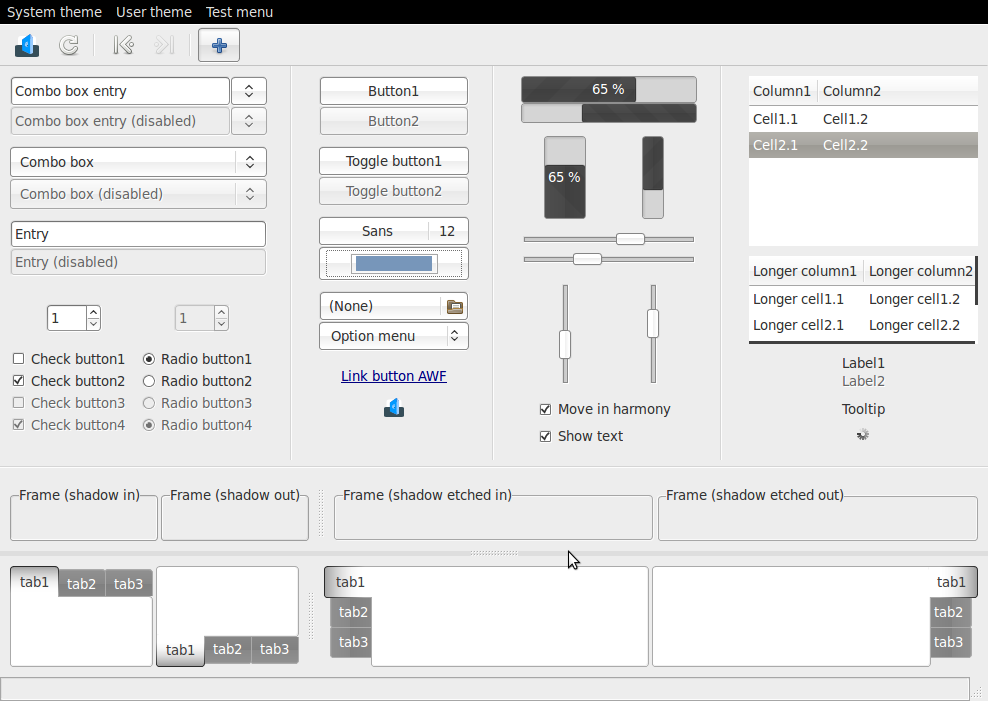 Recently, GTK- version 2 has been replaced by version 3 and it is slowly being deprecated. However, with new desktop environments that actively support GTK2, such as Ubuntu MATE, it will be safe to use GTK2 themes for some time. My plans for JGD-Black are to have an Openbox, GTK+ 2 and GTK+ 3 version.